I sincerely hope everyone got to spend some quality time with their mommas last weekend (if not in person, I hope y'all at least got a good phone/Skype chat in)! My mom is one of those moms who really shy away from celebrating themselves, so for Mother's Day this year I'm glad we got to do something special that focused on the experience over the material. As we both live in the San Francisco Bay Area, beach-blessed Santa Cruz was a no-brainer for a short and sweet getaway for Mommy & Me. We had the great luck of stumbling upon the lovely Adobe on Green bed and breakfast on Yelp and found the universal 5-star reviews of the place to be spot-on.
Growing up in San Jose, I was no stranger to Santa Cruz–or so I thought. So many trips down the 17 and all I knew of Santa Cruz was the Boardwalk, Pizza My Heart, and neighboring Capitola. Staying at the tranquil and perfectly designed Adobe charmed me into seeing Santa Cruz with fresh, well-rested eyes. The inn sits at the top of a woodsy hill, just blocks away from Downtown but oh so peaceful and removed from all the bustle. Not that there is an insane amount of bustle in downtown Santa Cruz, but here I discovered the joys of hearing nothing but birds chirping and just fountain water to fall asleep to.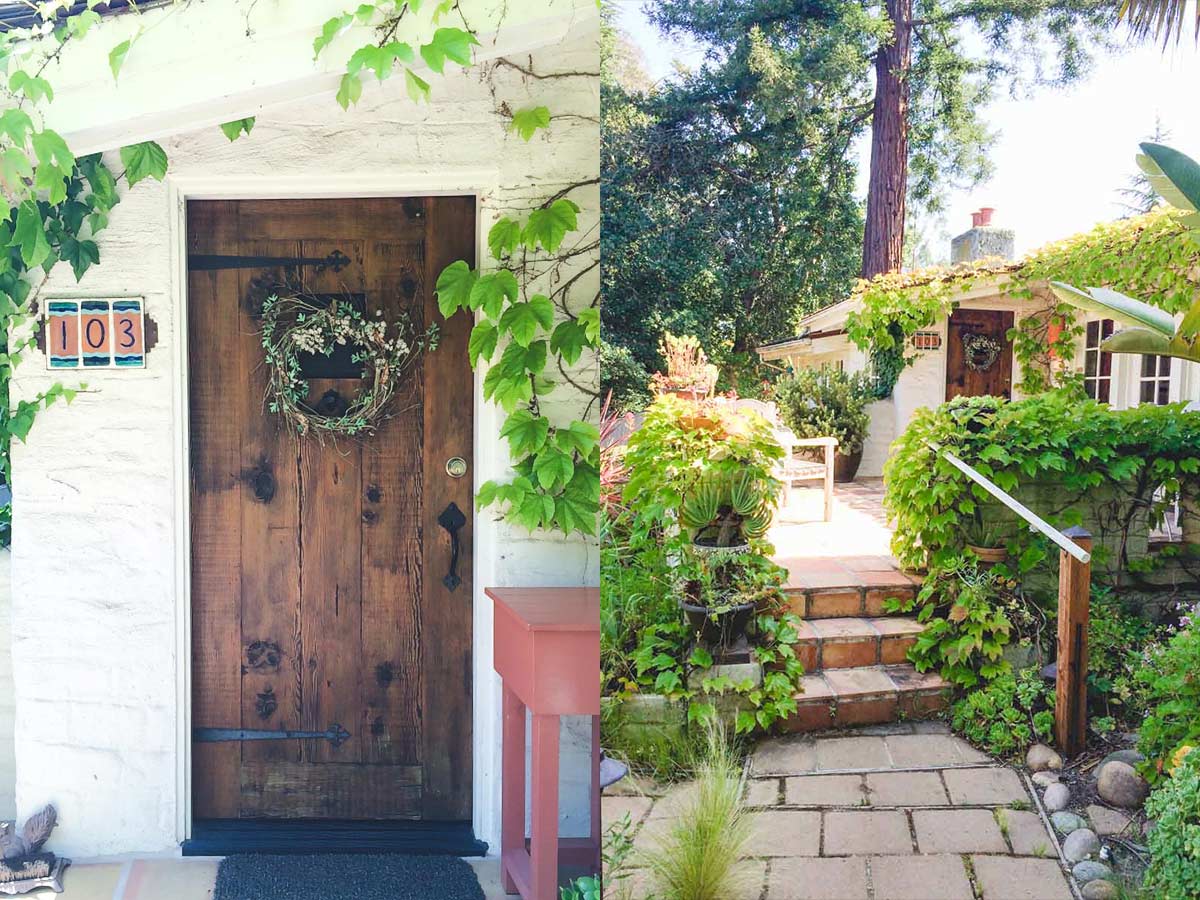 Walking up the steps to the front door felt like coming home to a place I'd never been to. Stepping inside, there were all sorts of homey and vintage touches that just really warmed my heart.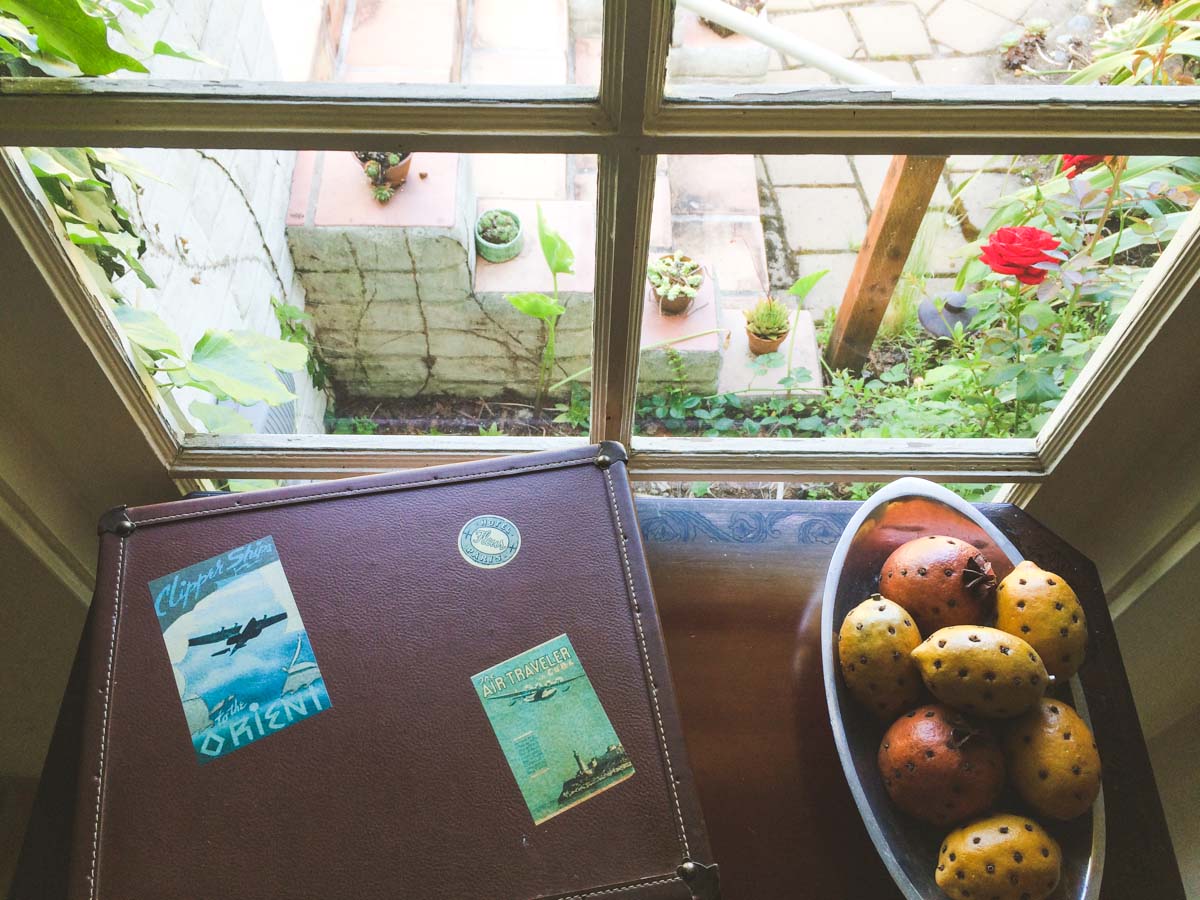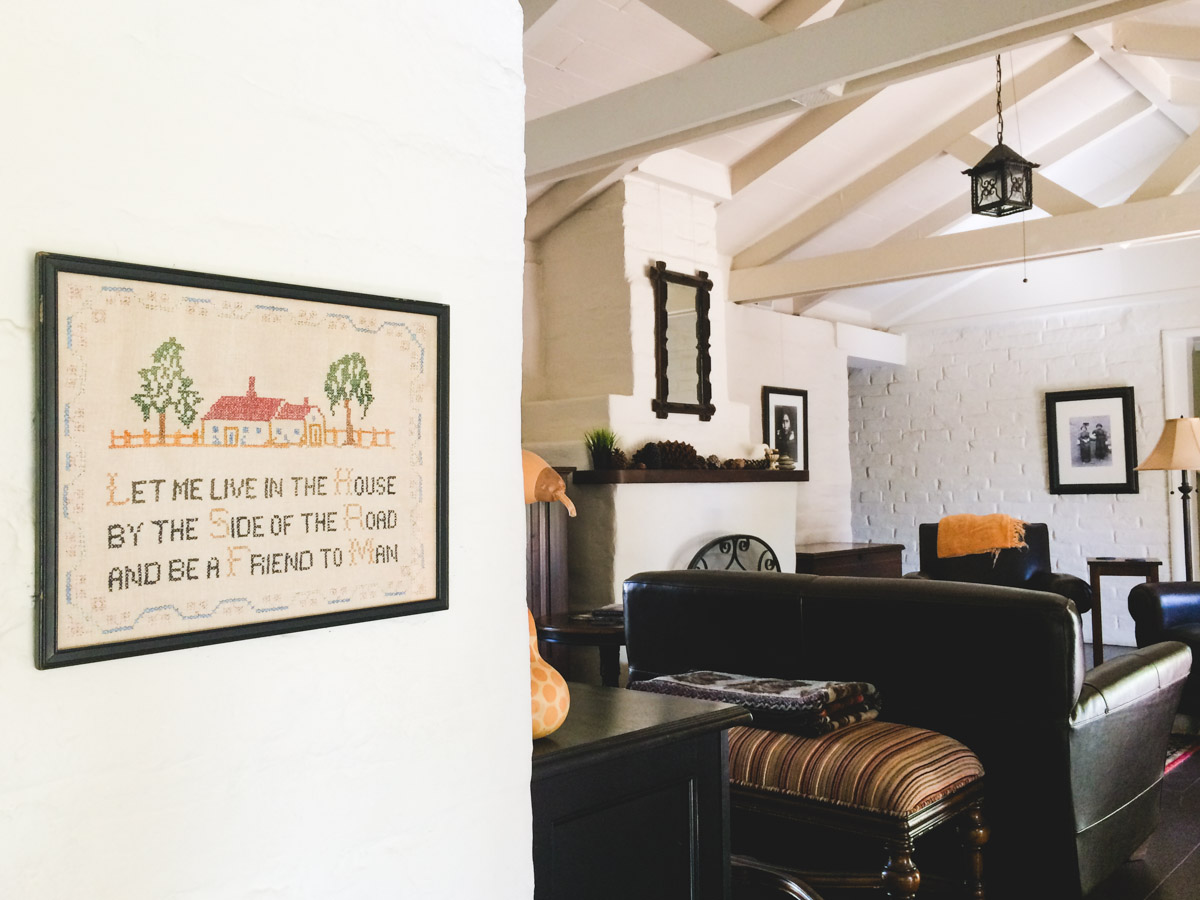 My mom and I fell in love with the airy kitchen and adjacent sunlit breakfast room. I have a long-standing love affair with kitchen islands and rustic finishes–it was really hard to pry me away from that section of the house.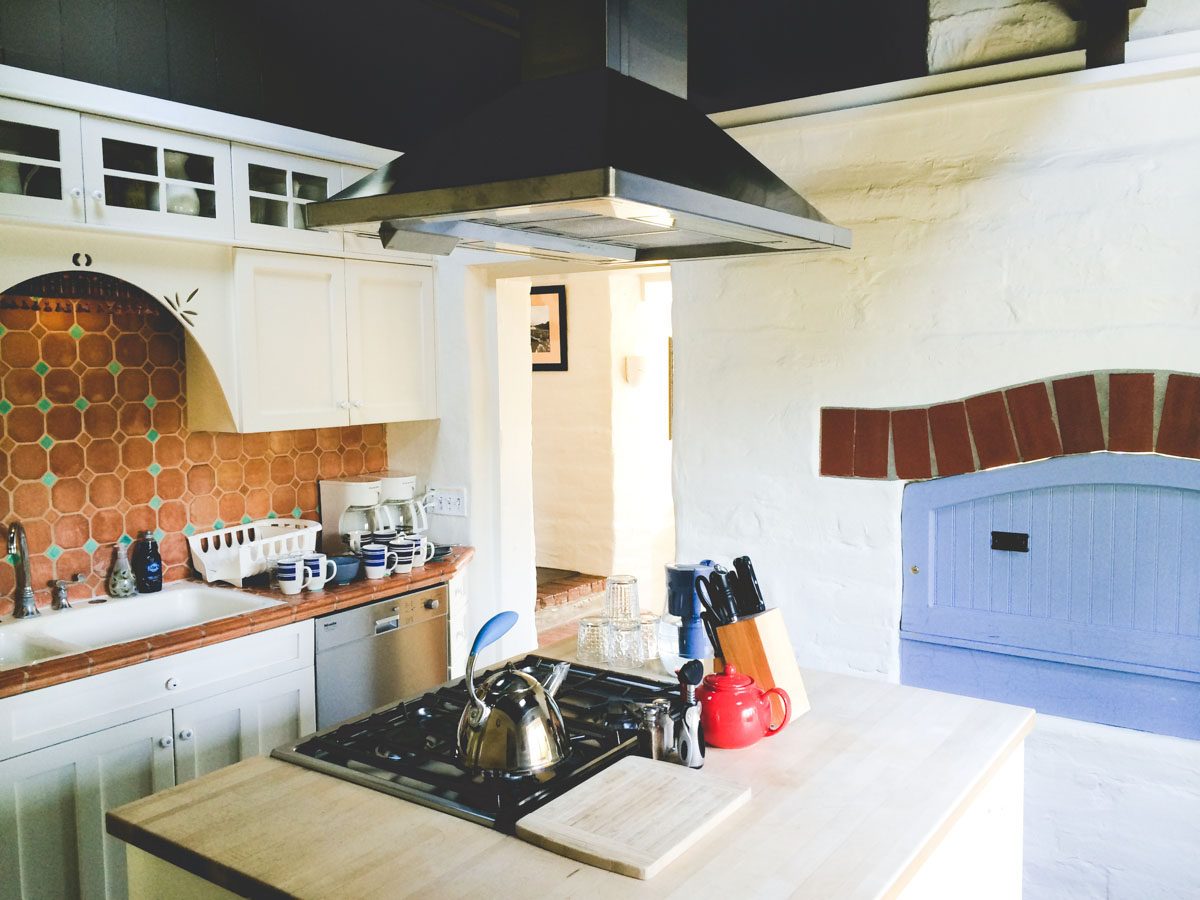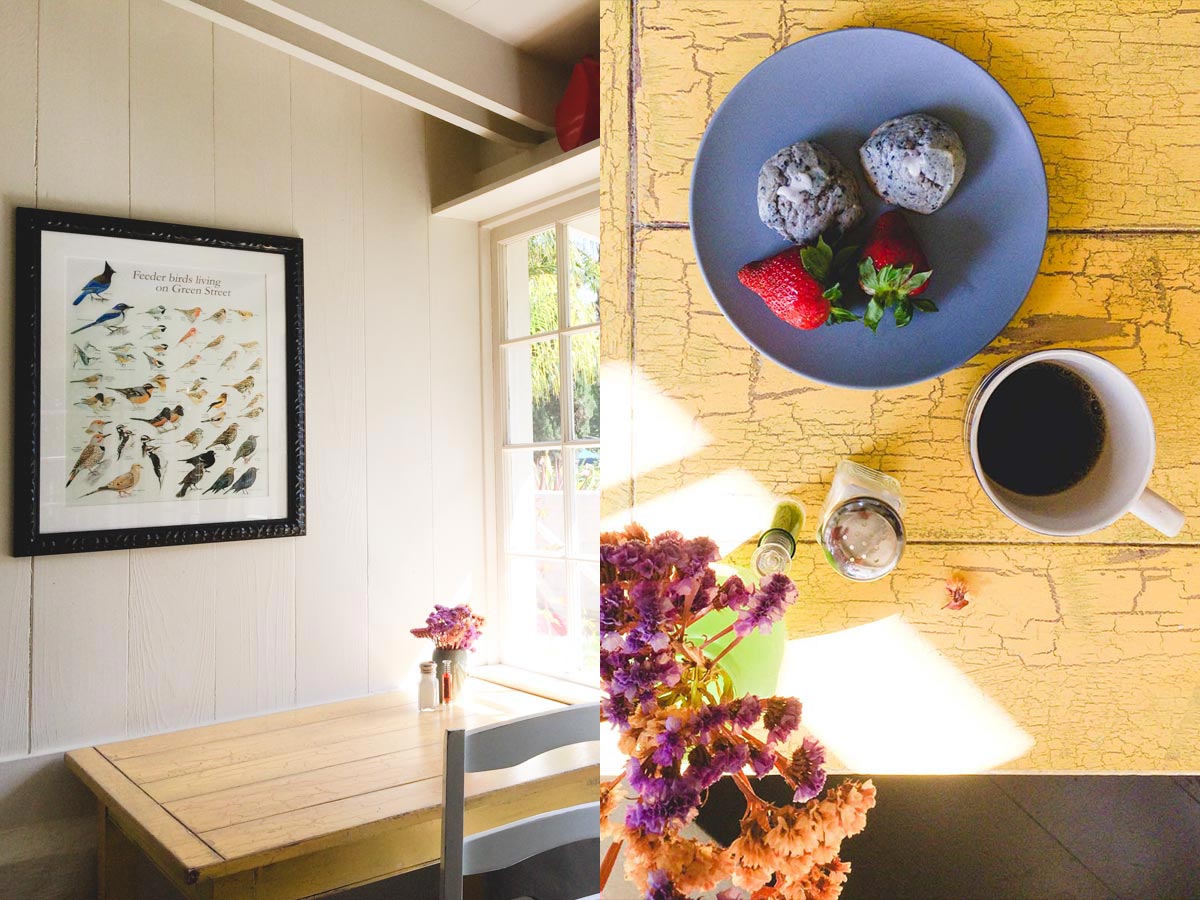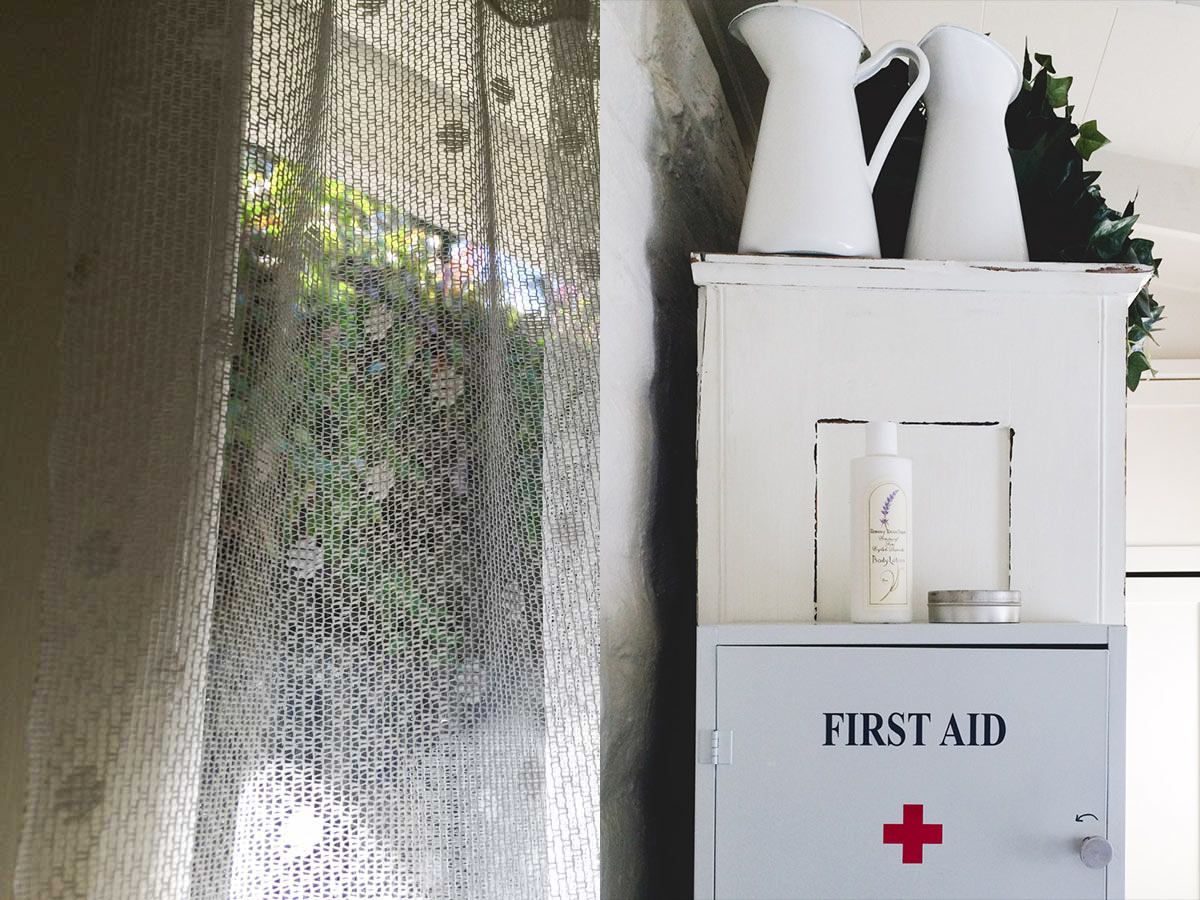 I have to give a special shout-out to our private bathroom, which was the epitome of simple, unfussy luxury.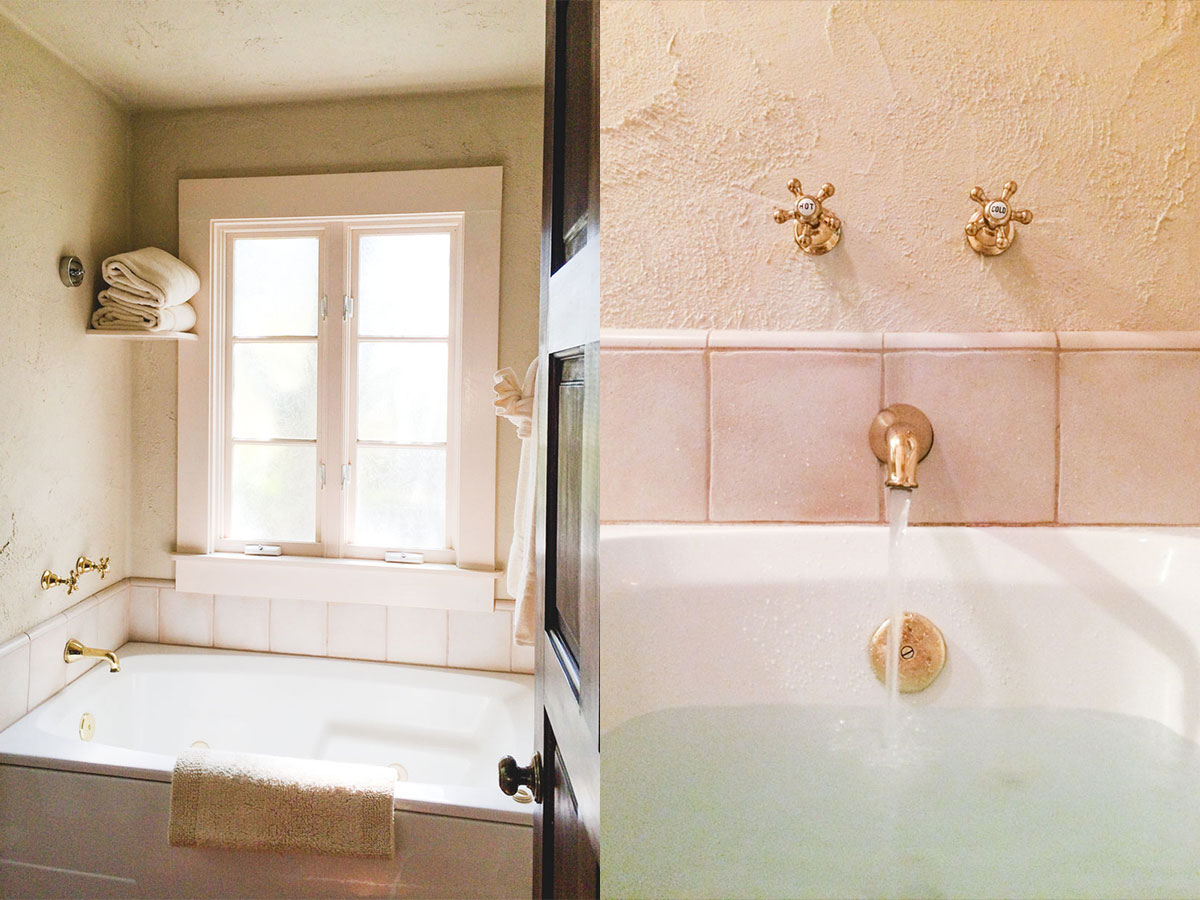 While homebody me would have gladly stayed indoors for the duration of the trip, they also did a great job of providing multiple outdoor areas to enjoy the wild mix of greenery that seemed to just drape over the entire property.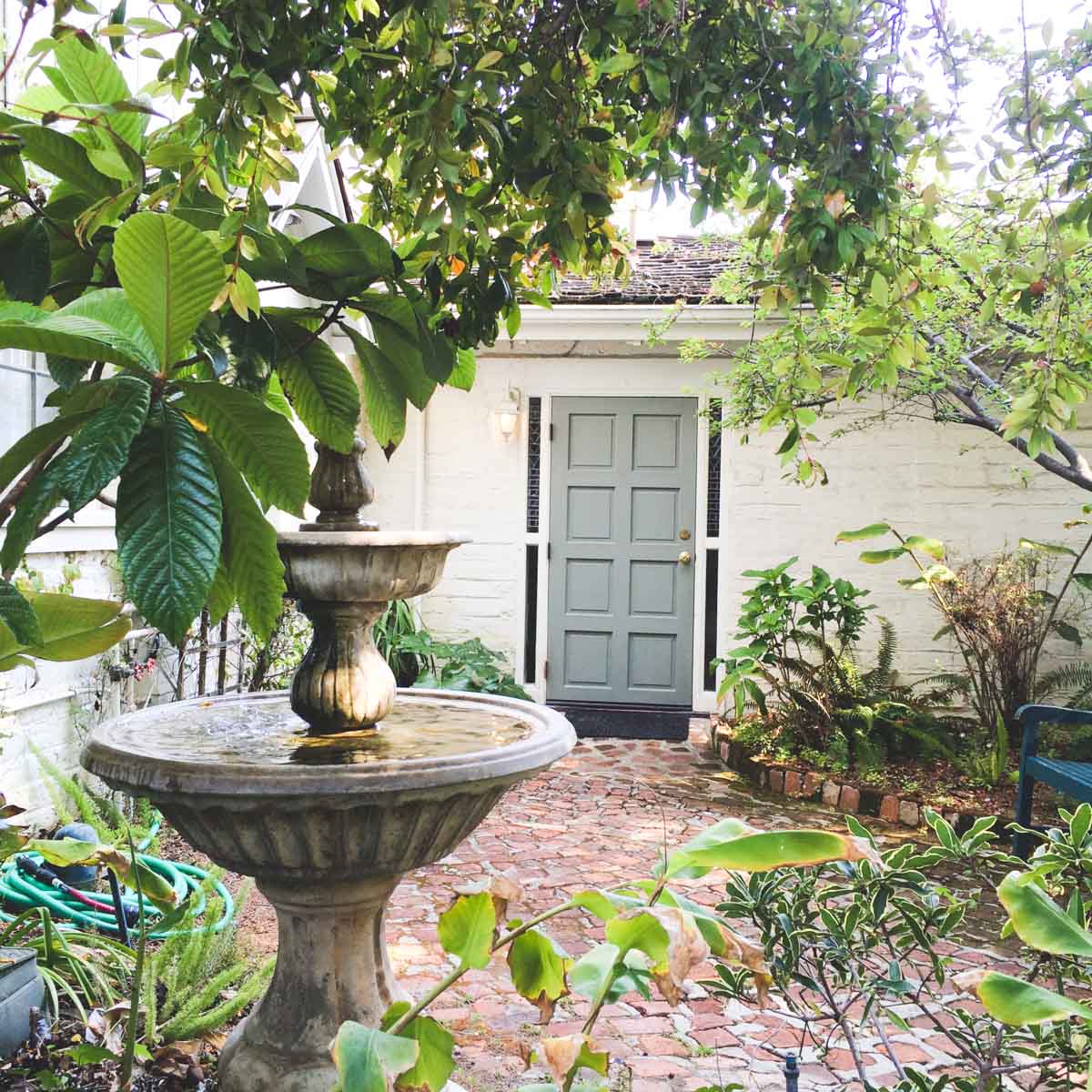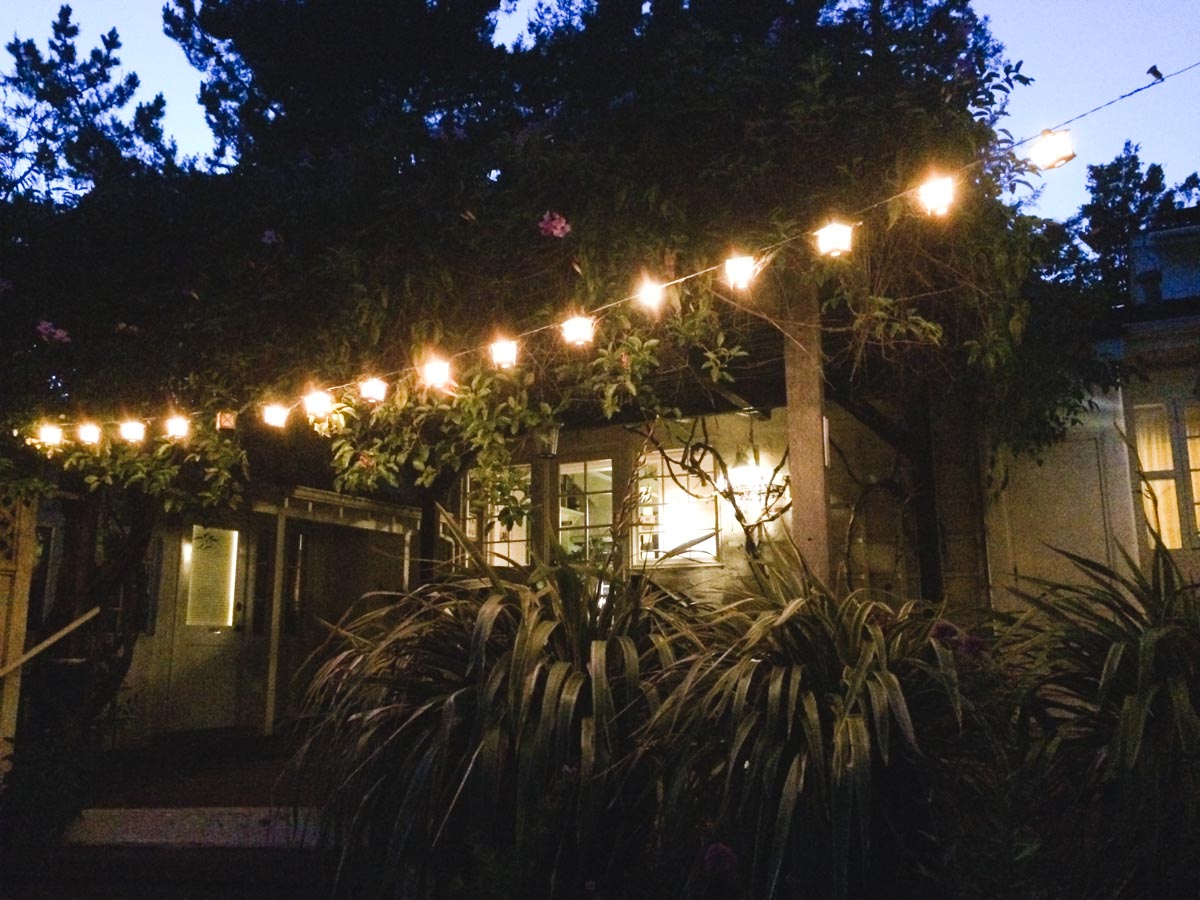 We did eventually get to exploring Downtown (Pacific Avenue, Cedar Street, a bit of River Street), where I was drawn to all the nature-inspired, organic, and handcrafted creations…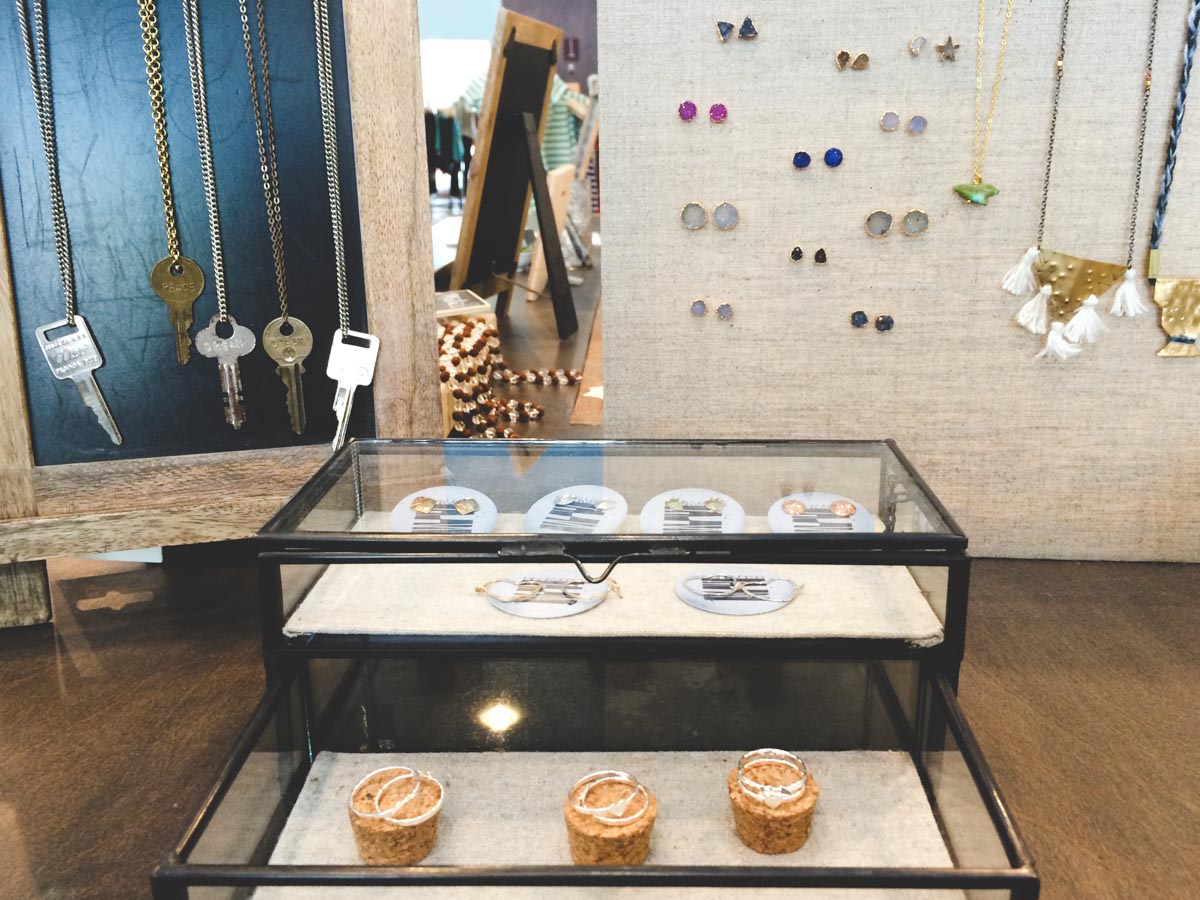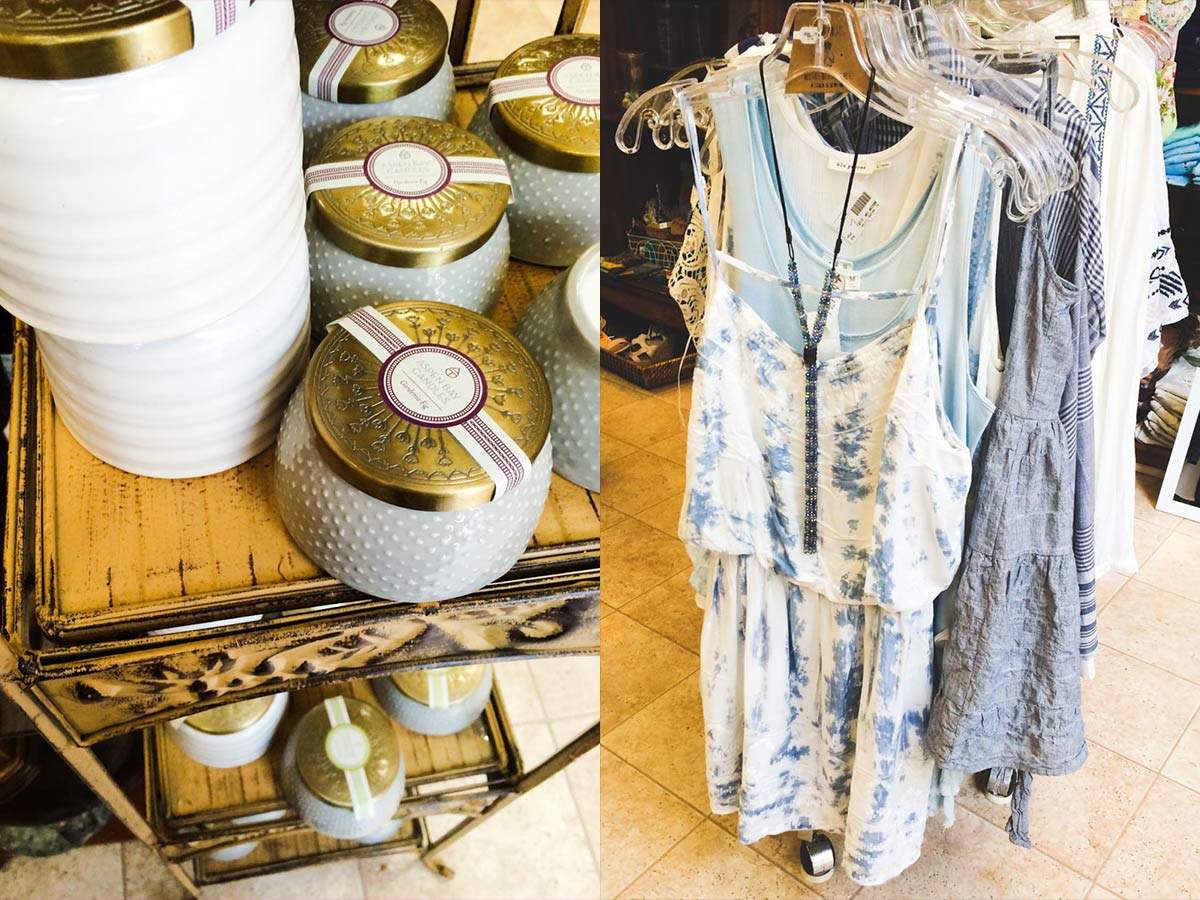 Walking home from our last dinner, we chanced upon Mutari Chocolate House and Factory, where I was instantly transported back to Valencia Street. Hipster SF cafe, anyone? Yes, please :) A big clue that we were not in SF, though? Only ONE laptop in the place. And there was ample seating, inside AND outside.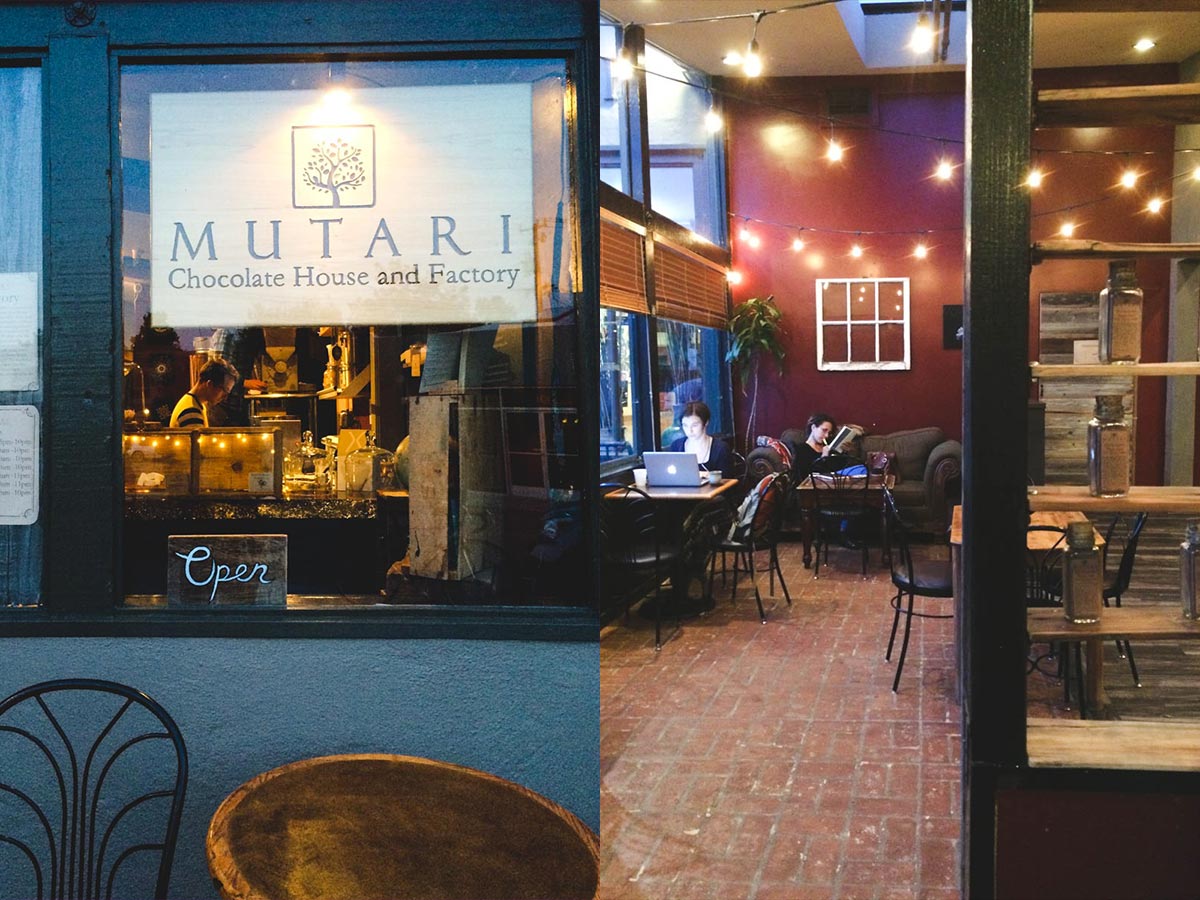 More worldly/vintage/handcrafted touches!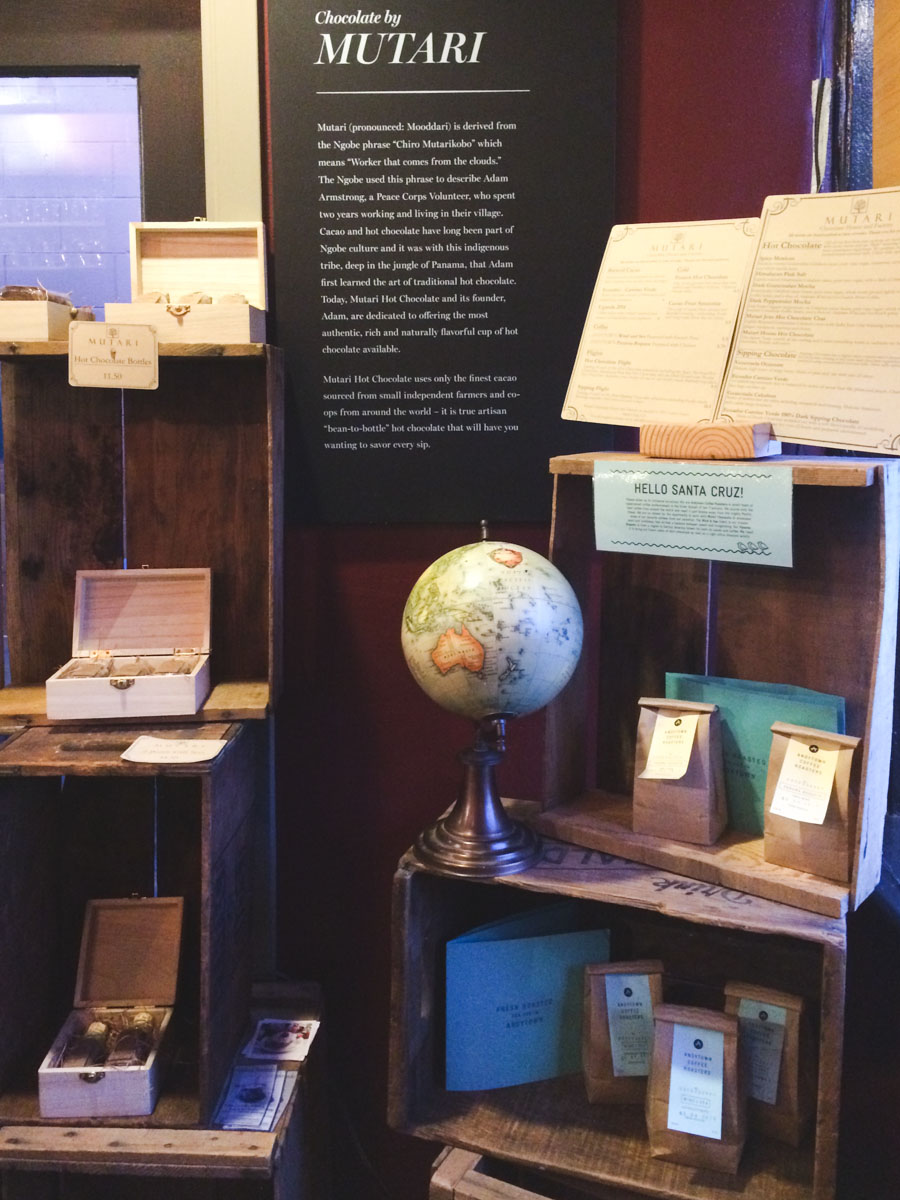 And…a sipping chocolate flight and gluten-free strawberry-frosted cupcake FTW.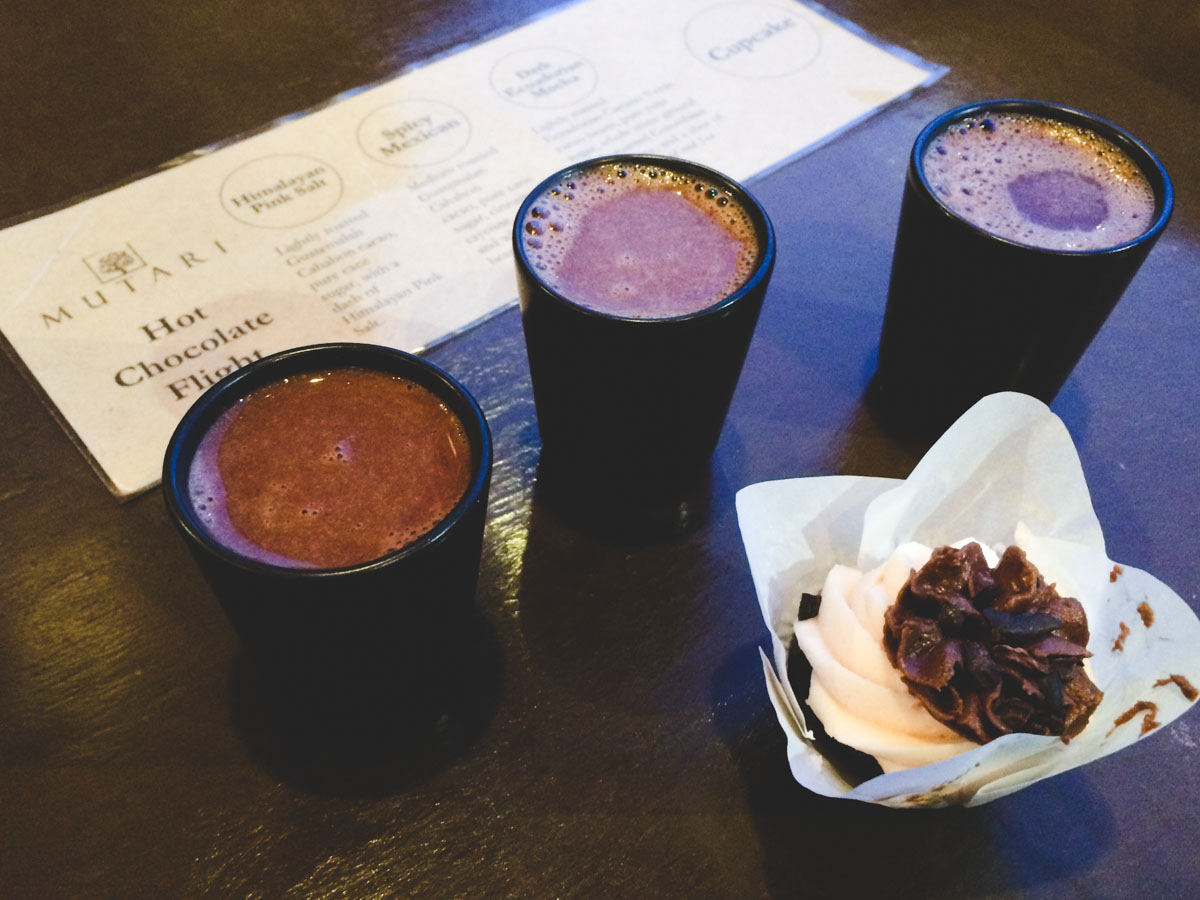 Is it blasphemous to say I left my heart in…Santa Cruz? Because I did.