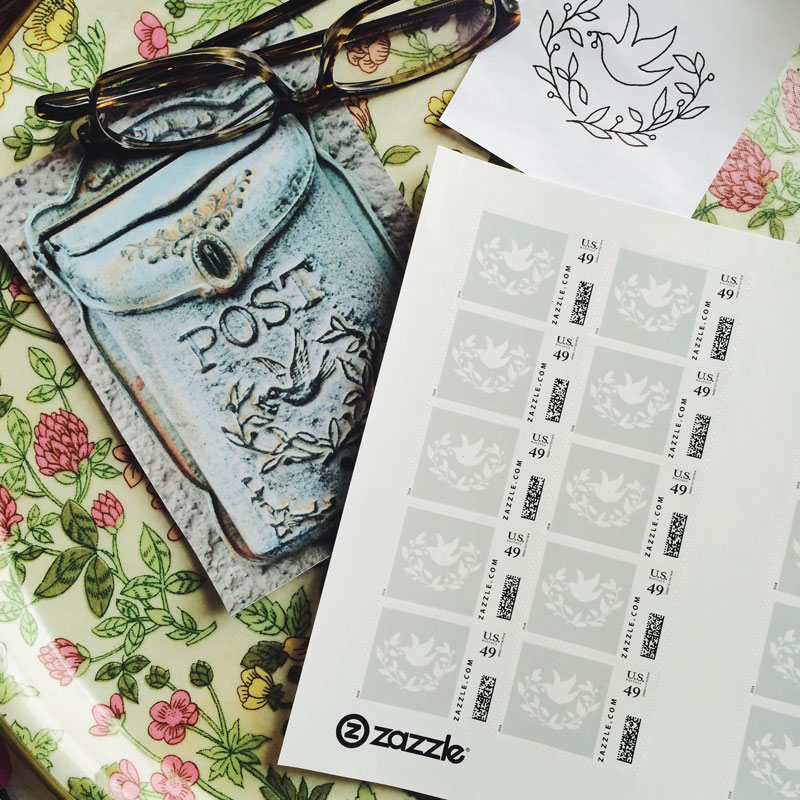 It's such a great feeling to make something your own, and these days, it's so easy to customize things, from iPhone cases to gift wrap, that I'm experiencing a bit of FOMO with all the ways one can do so.
First foray: customizing the postage stamps I'll be using for my personal holiday snail mail! I'd originally thought of going the easy (normal?) route and just ordering vintage-themed stamps through USPS, but was heartbroken to find out that this amazing Vintage Seed Packets collection had been discontinued: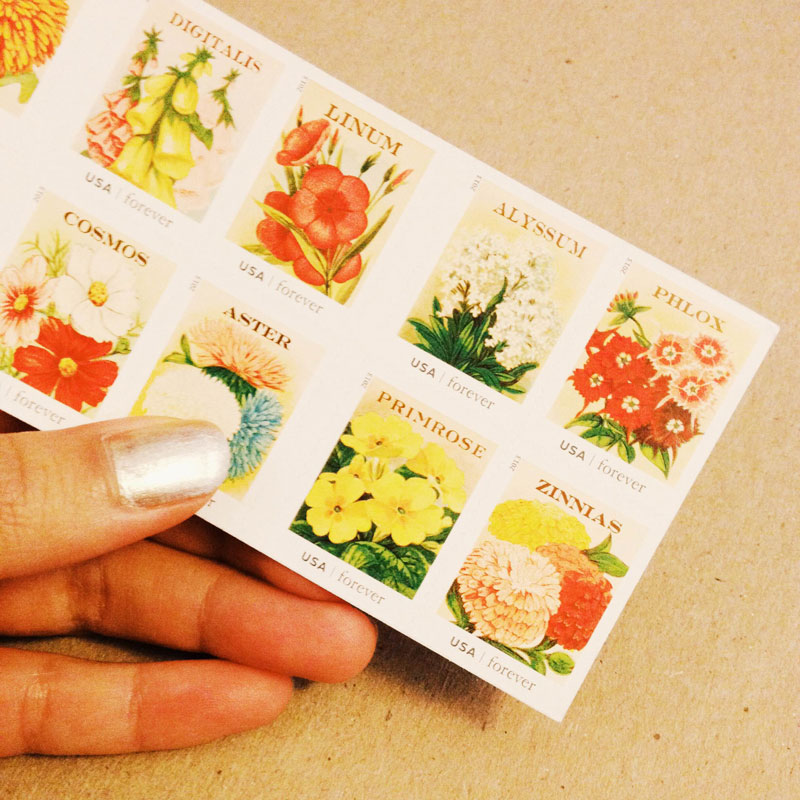 I was really crushed! Yeah, I get attached pretty easily. At least they made them onto my Mother's Day card mailings. But I am SO hoarding the ones I have left, haha.
And so, what to do? I couldn't bear leaving any part of my correspondence untouched by own artistic decisions (creative control freak much?), and frankly, the USPS holiday selection ain't all that great. So, of course, I turned to the Google gods and came across a very promising article from Lindsey over at The Postman's Knock about using artwork she had created for an invitation suite to customize postage stamps that would go on the final package. I just knew I had to get in on that action myself!
I fell in love with a photo of a beautifully rusting blue vintage French mailbox (thanks, Pinterest! Ah, the visual riches that are so readily available to our overeager designer clutches now), made a tracing of the laurel and dove motif, then brought it into Illustrator to do some cleanup and explore some color possibilities: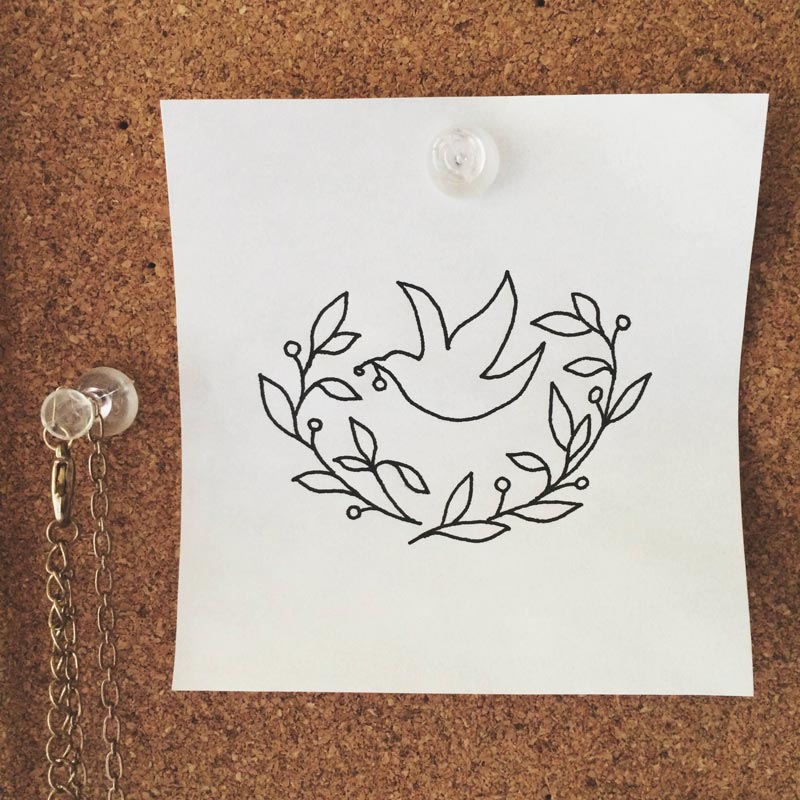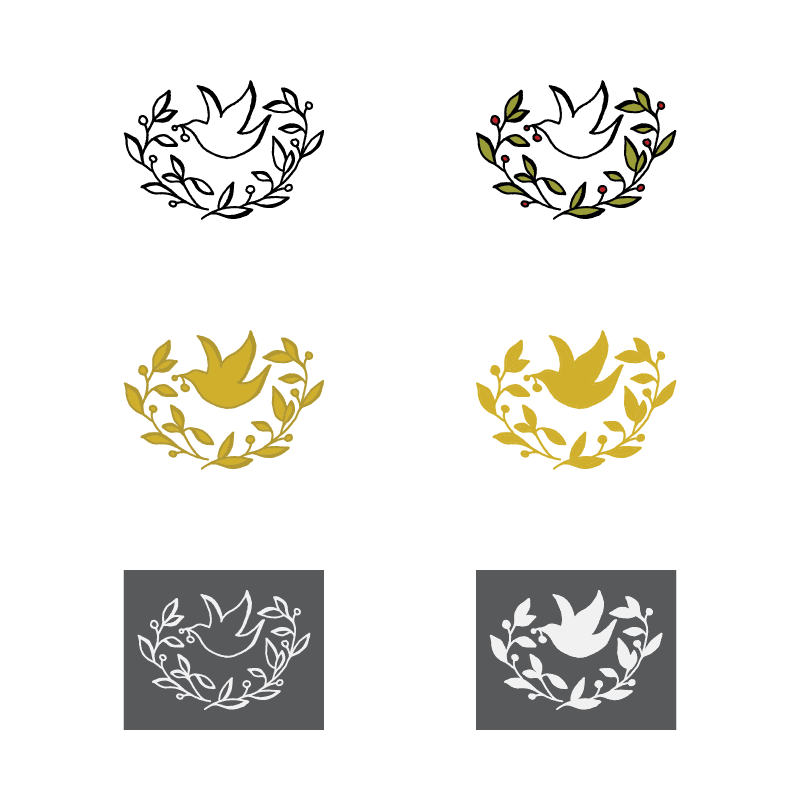 I ended up going with the most simple, white-on-solid-color version (though I may have to someday resuscitate one of the line art versions to hang on to the calligraphic touches) and lightening the gray background, as I knew the actual stamp wasn't going to be large enough to show detail–plus I didn't want them to possibly overpower the rest of the envelope, which I definitely plan on adding some calligraphic magic to.
You can try your hand at uploading your own design to a small $0.49 postage stamp here. They let you upload a wide range of things, from photos to drawings to patterns. There is a quick screening process they put your work through, though, so let's try to keep things PG here, people. I'm a LITTLE (in caps, haha) iffy about the fact that they plaster "Zazzle.com" right next to the image, but 'tis a small price to pay for seeing your work on a nifty and useful paper good!
Can't wait to give these babies their proper envelope homes. And make more custom postage, now that I've beheld the splendor of those Vintage Seed Packets stamps again–determined to bring them back to life, if I have to learn to draw pretty flowers myself! I smell an upcoming blog post.