Web design is sexy and all, and I can't live without Illustrator on my MacBook Pro, but nothing gets me hot and bothered quite like The Printed Good. I first learned about the San Francisco Center for the Book while madly Google searching for local calligraphy resources when I was teaching myself that craft in early 2014.  Upon reviewing the non-profit's class catalog, I quickly got distracted by their myriad other offerings that totally appealed to the print geek in me.
I'd been meaning to sign up for a bookbinding or letterpress class for months, and finally got the extra motivation from all my calligraphy, stamping, and heat embossing activities these past few weeks (more on that soon!) to just sign up for the next available class–which happened to be today's Introduction to Letterpress with Lara Durback (super nice, knowledgeable instructor–actually everyone at the SFCB was really nice. Actually pretty much all people I've met in the printing/press world have been super nice! It's great to feel part of a community like that.)
Here are some shots from today's learning adventure!
My first look at the SFCB. Looked great from the outside (situated in the Design District–pretty awesome that this city has one), looked even better on the inside: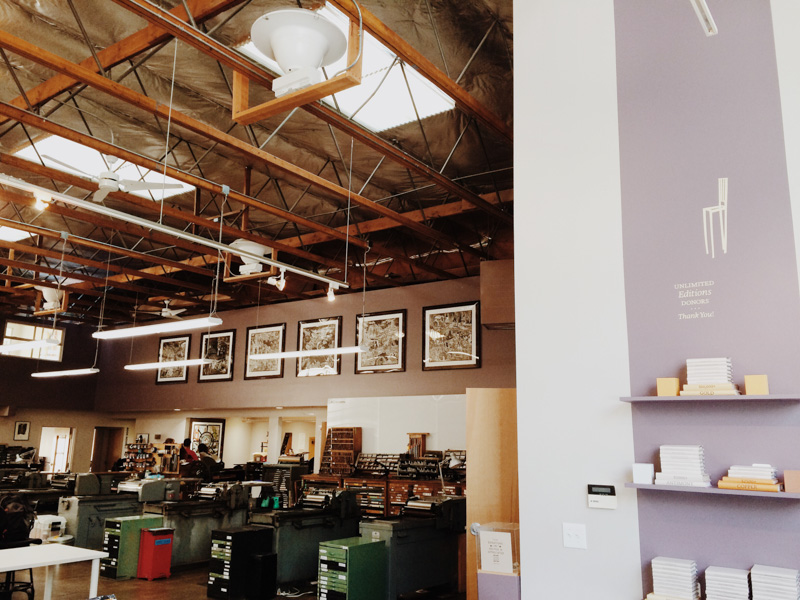 Lara introducing us to the plates: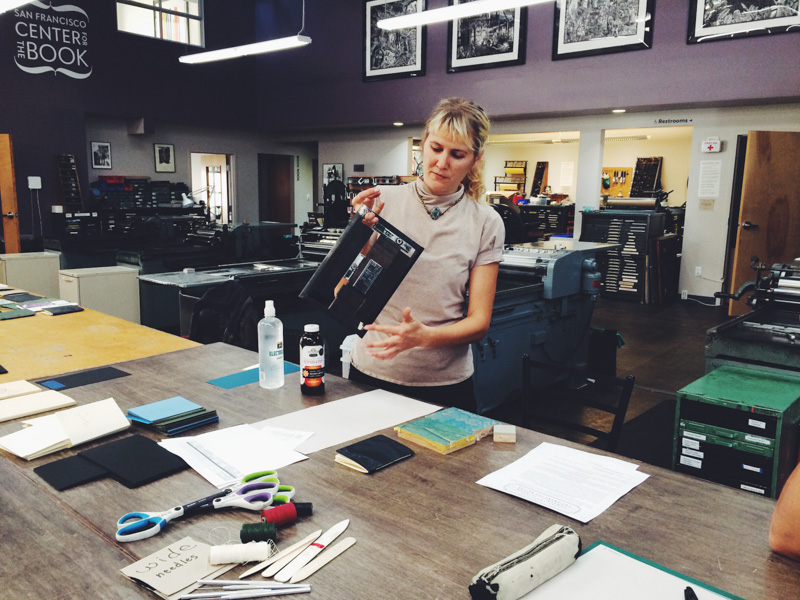 Oooh…the (Vandercook) press…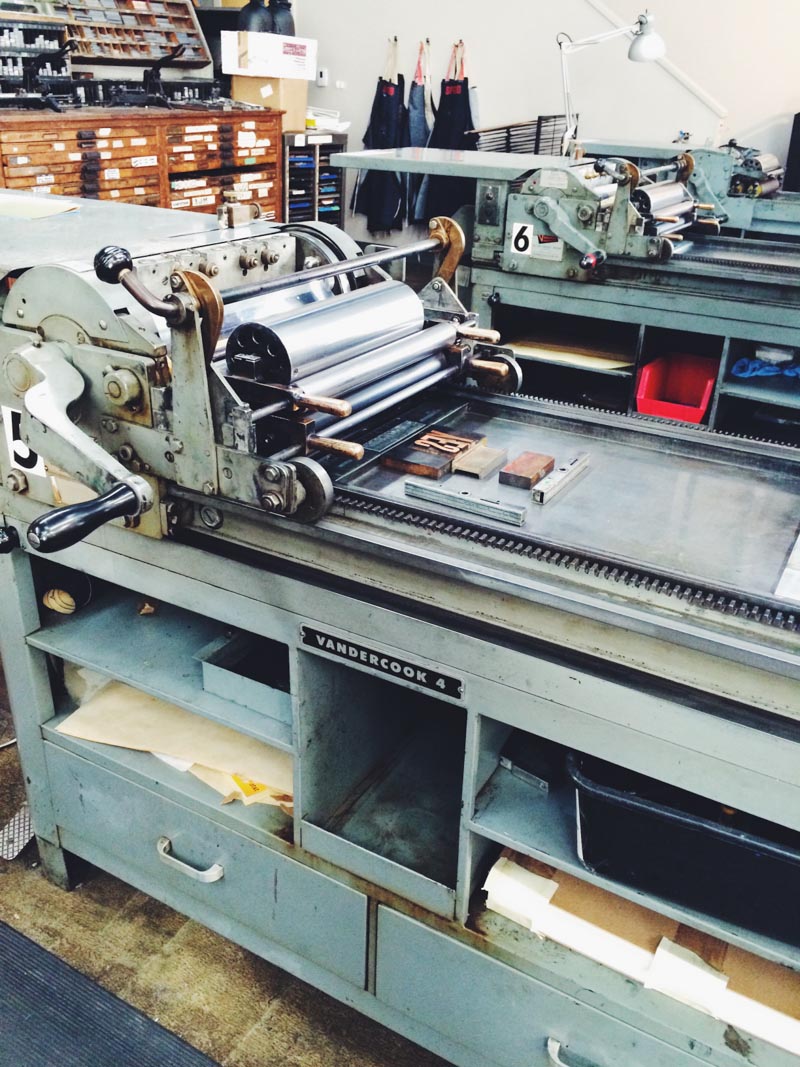 Oooh…the "furniture" (spacers) that go on them…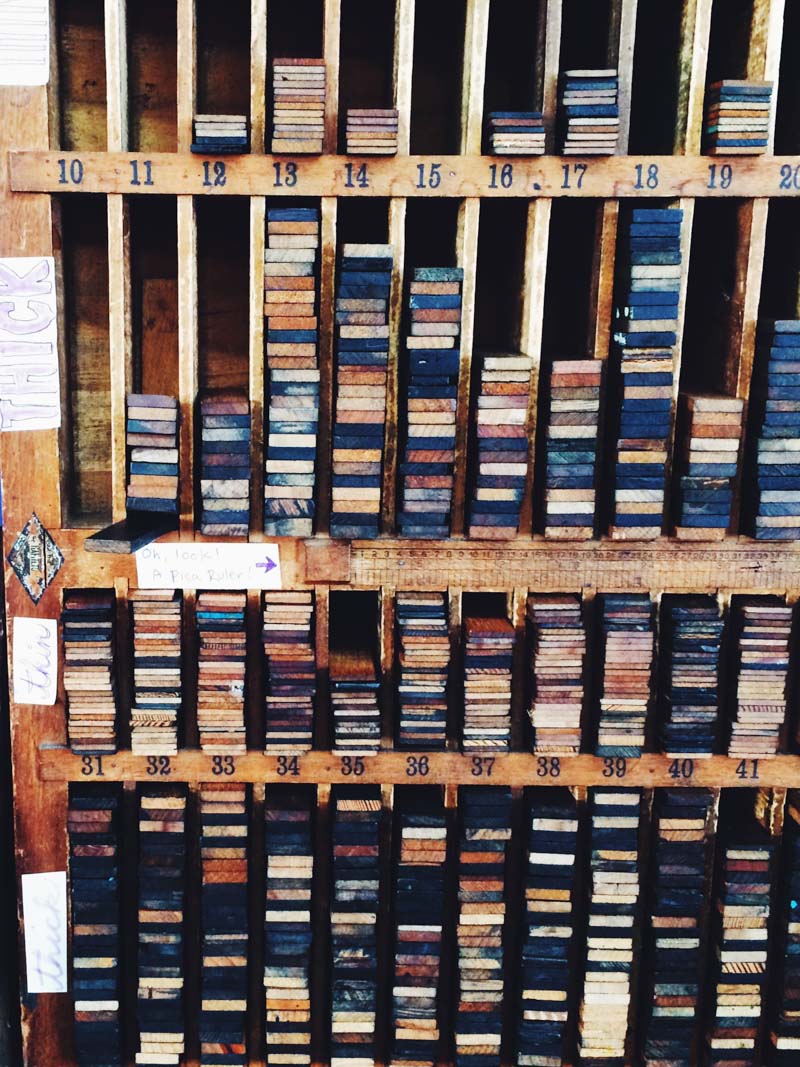 Inking up the press for the first live letterpress run in Carla history: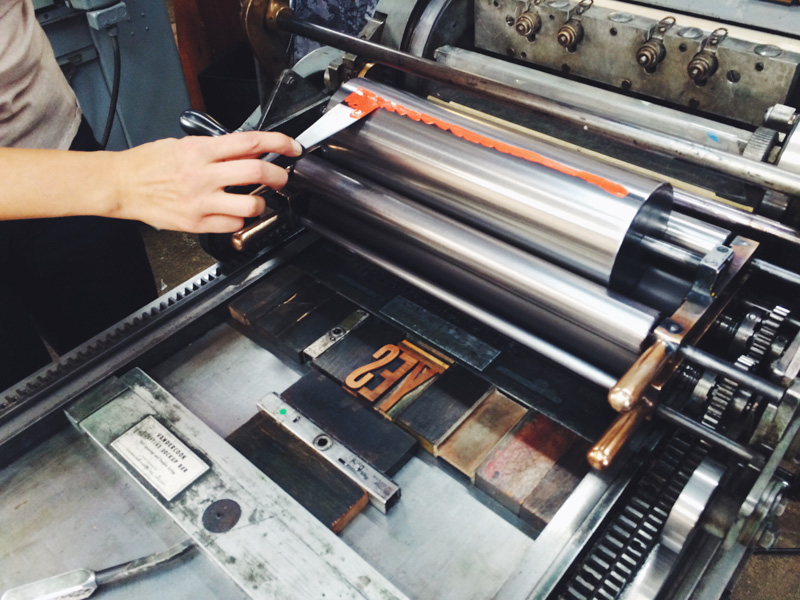 Woohoo! Look at that cool print!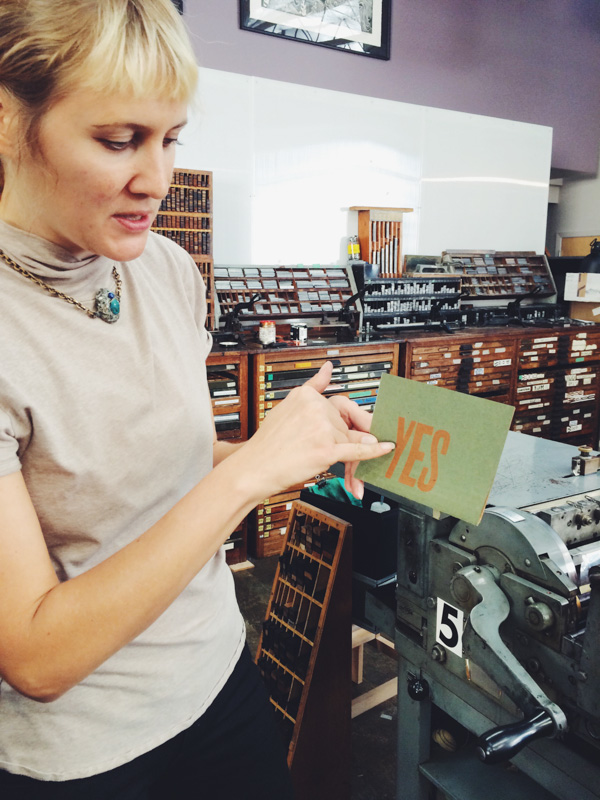 Okay, my turn! Setting up the furniture around my layout. It's like playing really meticulous tetris, with the aim of applying even tension around all the parts of your layout. It took me forever, but apparently I did a good job, yay! Using a lace-covered block (courtesy of Lara–I'm totally making tons of these with different textures), a vintage rose block, and caps letter blocks to be pressed with metallic silver ink here: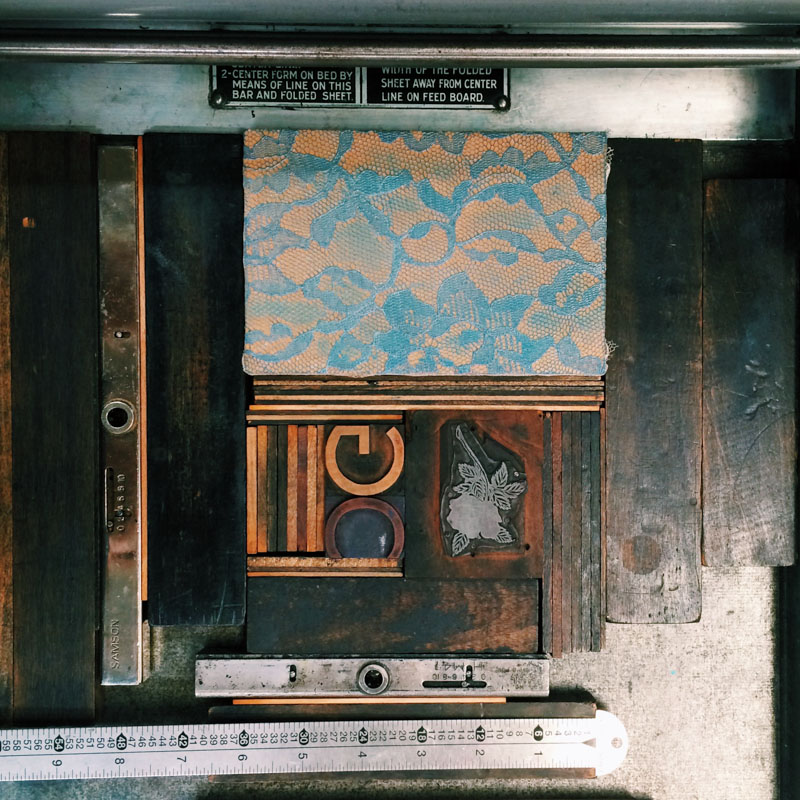 OMG prints! MY prints!!!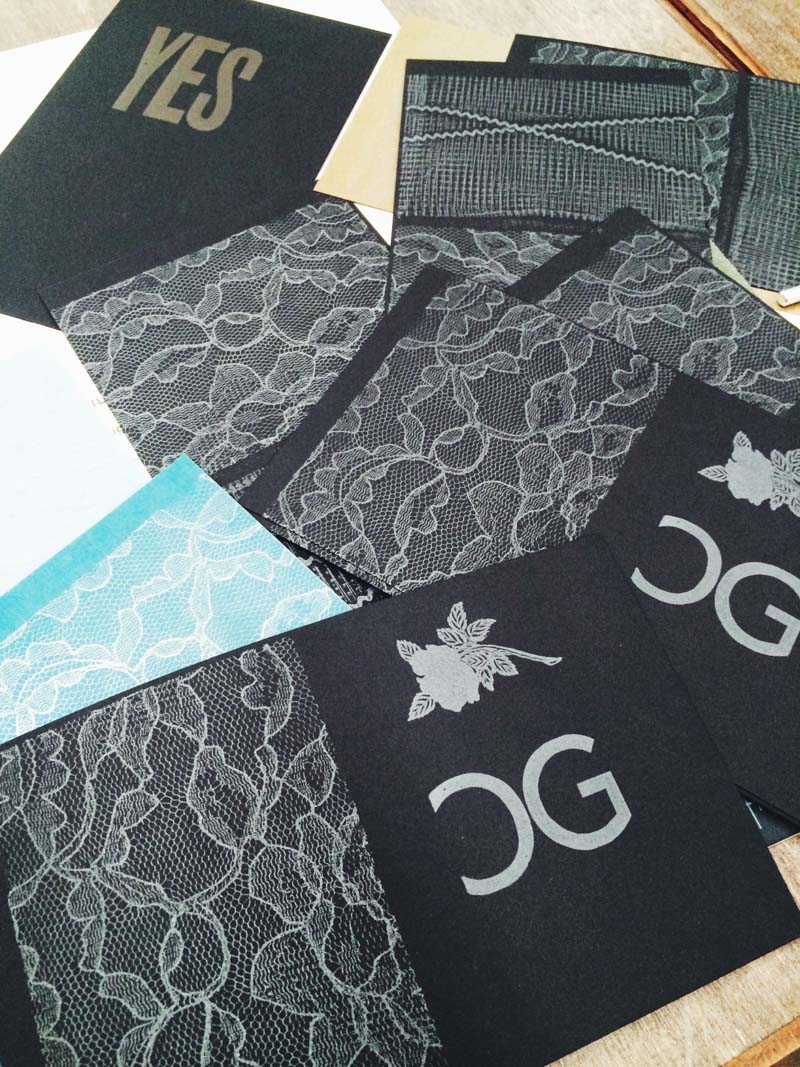 Lara also showed us how to stitch notebooks using our prints: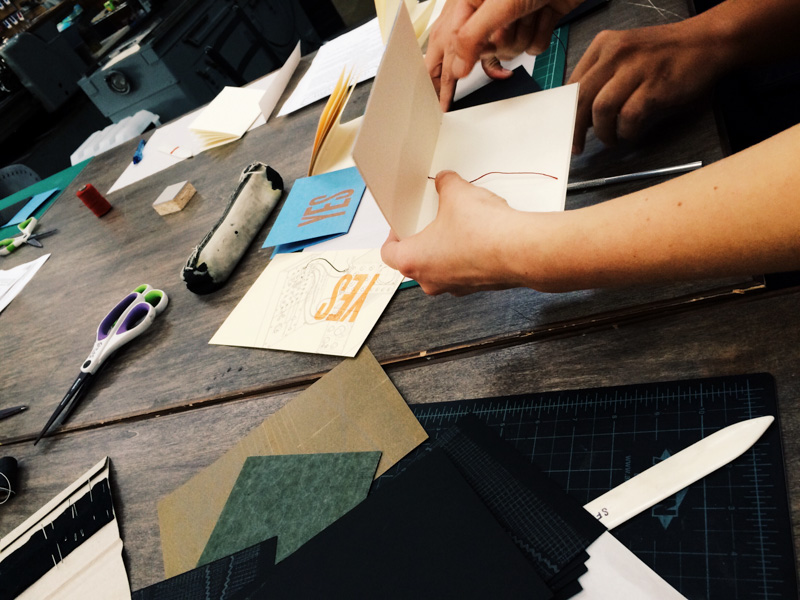 We also had some fun with the Chandler & Price presses: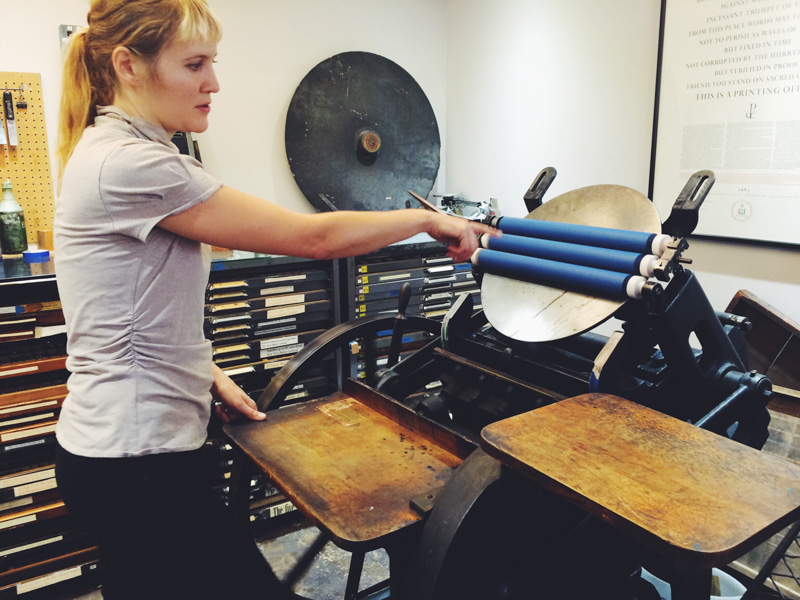 Look at me go! Haha…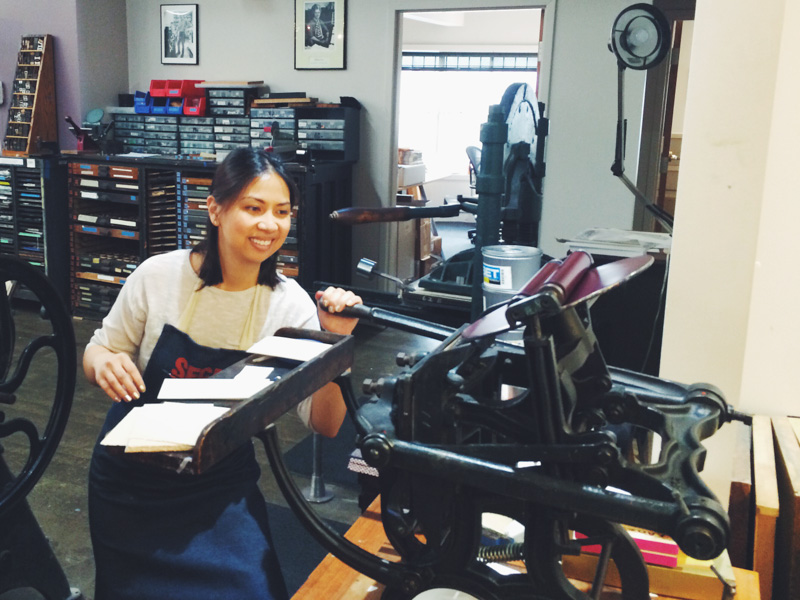 The results of the tabletop press. I want one now.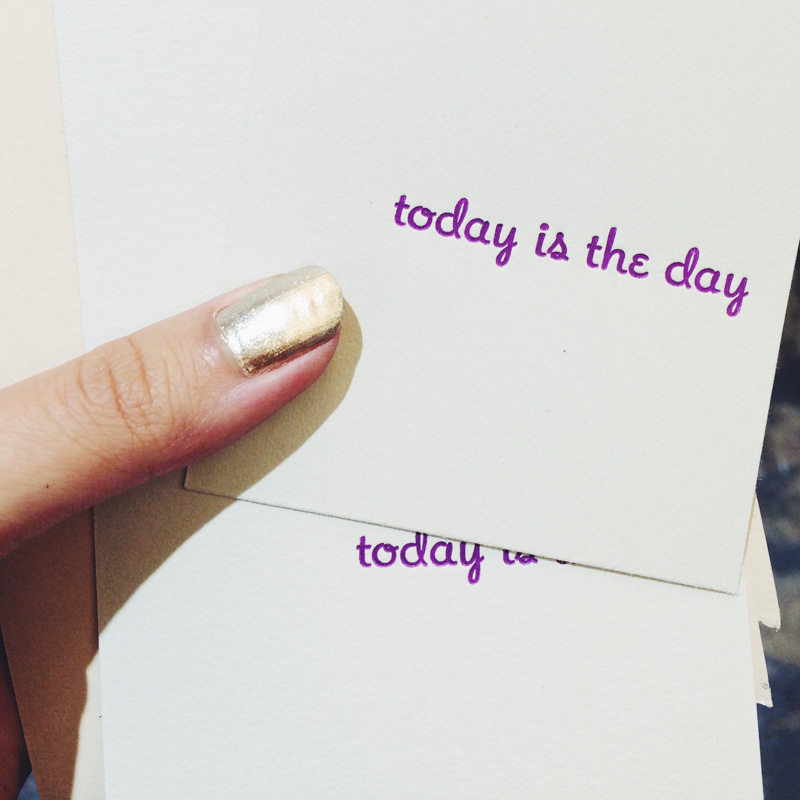 Samples of just a few possibilities with letterpress, made by Lara: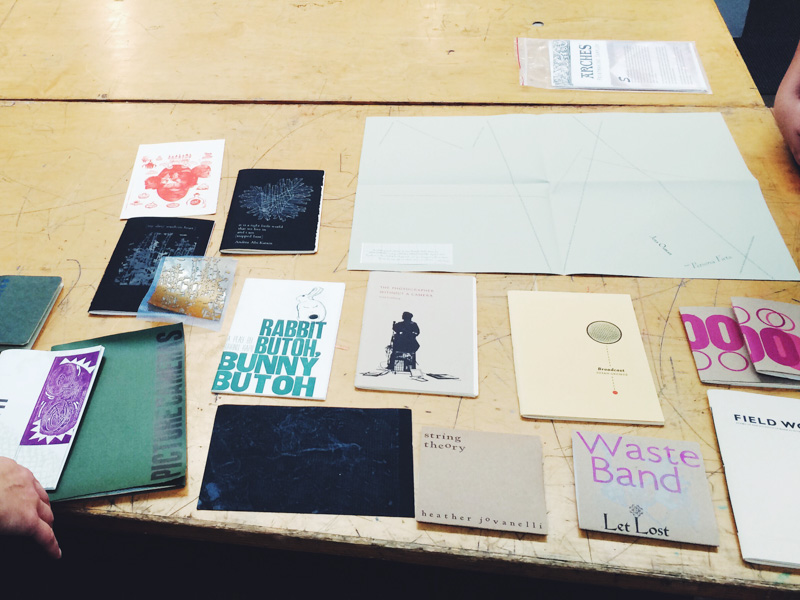 I am pumped! If you are too, you should totally find a letterpress workshop in your city. If you're in or close to SF, I highly recommend checking out the SFCB! By the way, Lara also teaches a foil-stamping class, which I would love to join. Hoping to share that and more print goodness soon!