Just this last weekend, Derek and I stumbled upon this little (actually, quite spacious) gem of a wine shop/bar along a stretch of Geary Boulevard seemingly more suited to car repair shops and wholesale furniture warehouses. I spotted Tofino Wines' bold yet sophisticated blue entrance and knew I just had to get close (and take a picture, of course) of at least that.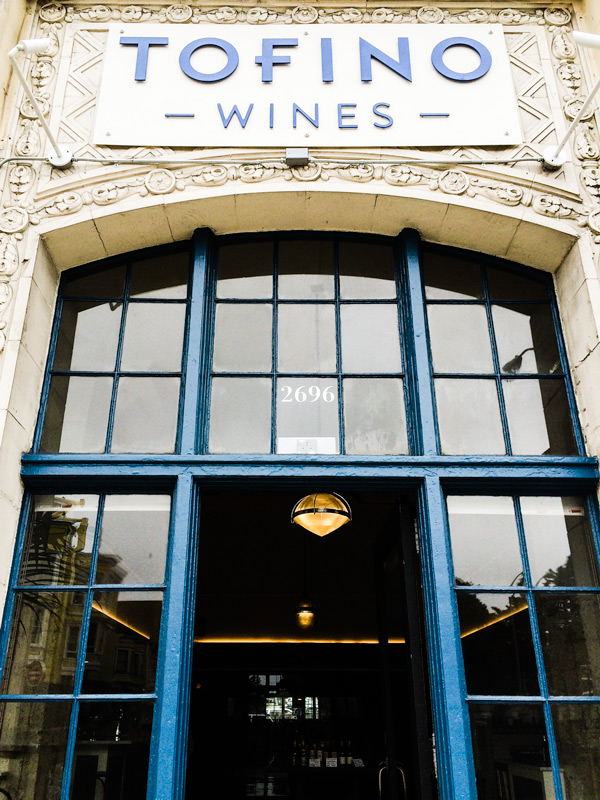 Seemed weird to photograph the entrance to a place and not wander in, so we did and had a look around the light-filled interiors. The signage was a good harbinger of the stylishly-modernized-yet-warmly-classic rest of the space.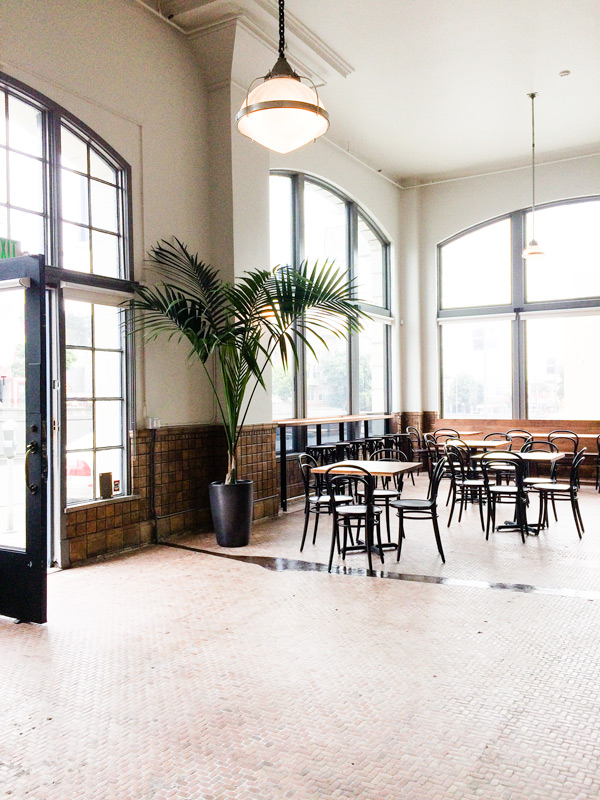 Whoa! It was getting better and better. By the way, those are the original terracotta tiles that were hidden under ugly brown carpeting for goodness knows how many years before owners April and Mark restored them. What a find!
The wine selection seemed at once extensive yet carefully curated. And who can resist a library ladder??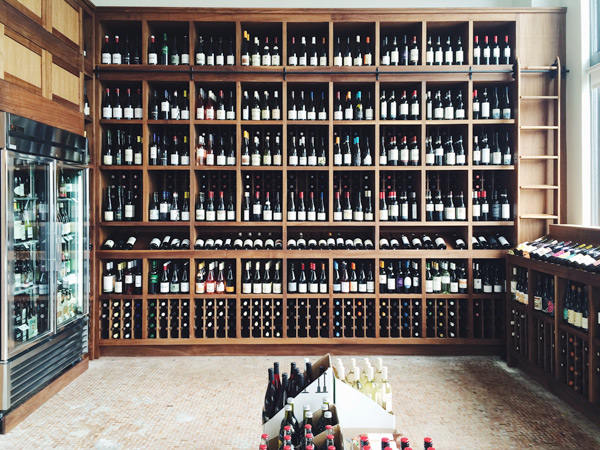 Here's Derek getting the deets on a bottle of Langhe Nebbiolo he had picked up. Co-owner Mark helped seal the deal on this baby, which he described as not being too "international" (which these days apparently means trying to be a lot more fruit-forward than traditionally made), truer to form, and with good structure. Treated in the more classic European style (in this case, Piemontese), this nebbiolo turned out to have solid but not overwhelming tannins, medium body, and a dry finish (as we were advised it would). I'm no wine connoisseur, so I apologize to my better-educated friends out there if I'm describing anything incorrectly or making amateur use of the terminology (corrections welcome!)…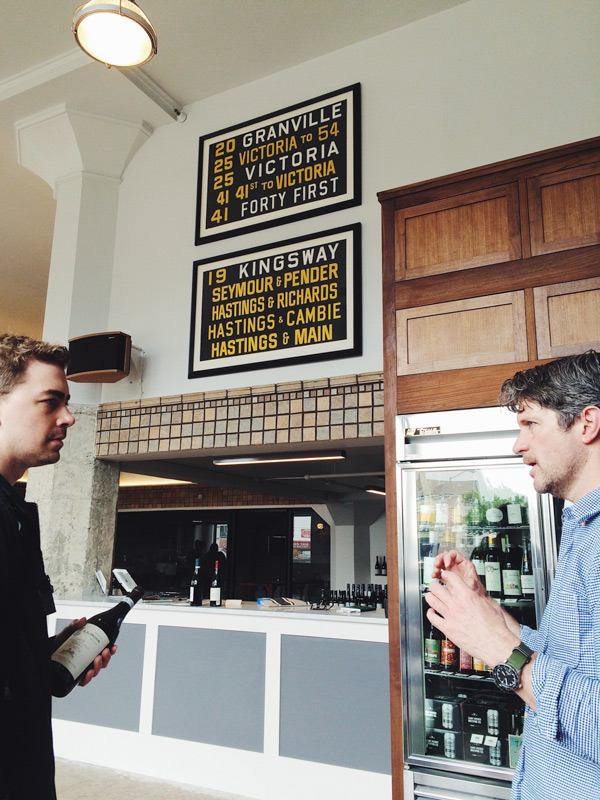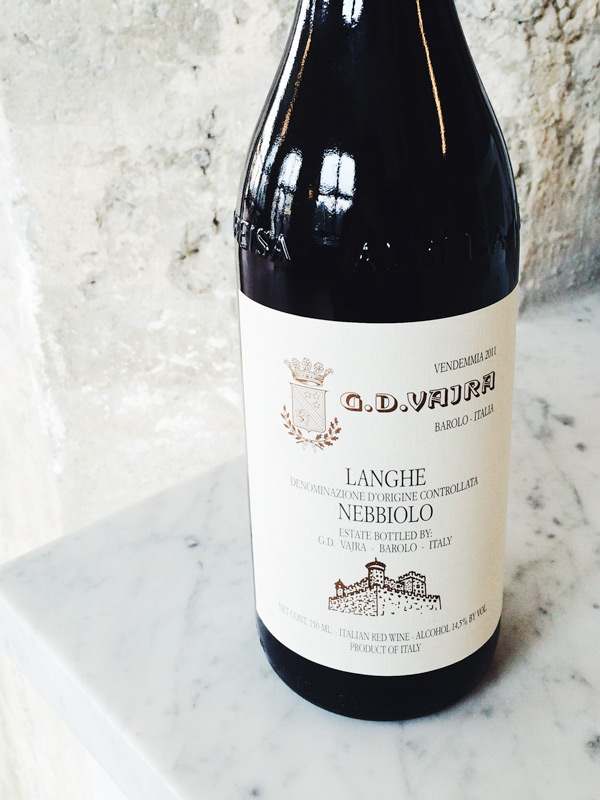 We had a lovely chat with co-owner April as well, who served us up a few glasses and some snacks at the bar, and who was also very gracious in answering my many questions about the shop's beginnings and interior decor.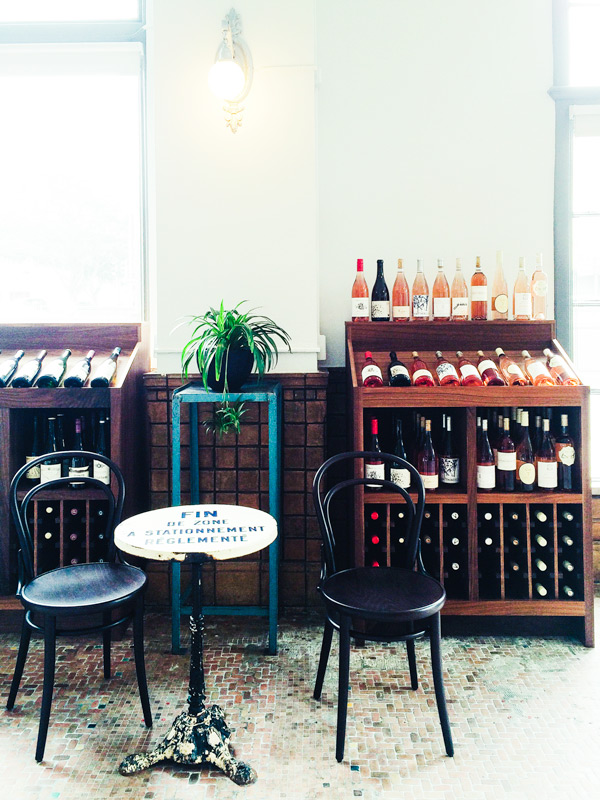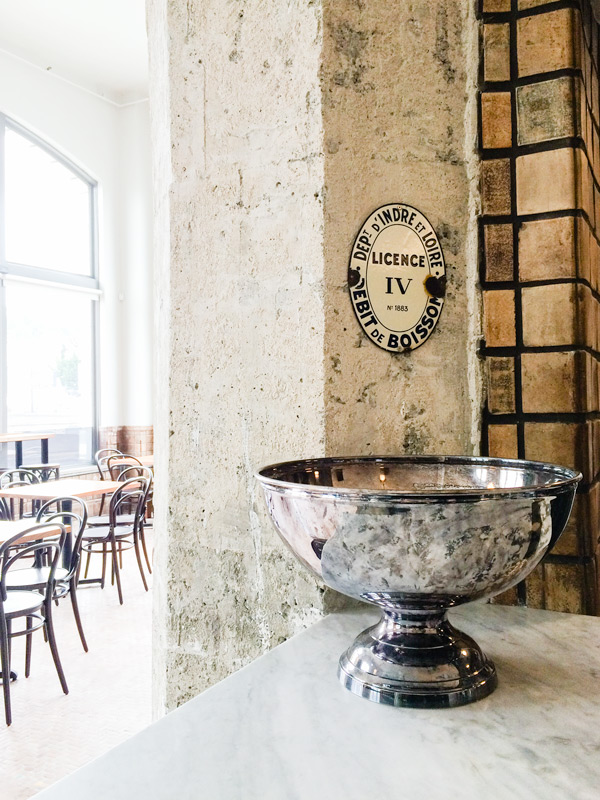 I was enamored with the natural yet polished surfaces and textures, as well as the European train station inspiration and French touches incorporated by the owners who, having built long and established careers in the wine industry, were no strangers to the original sources.
Here's the wine list we got to choose from (I had the Domaine de L'Hortus, which was deliciously complex and easy to drink):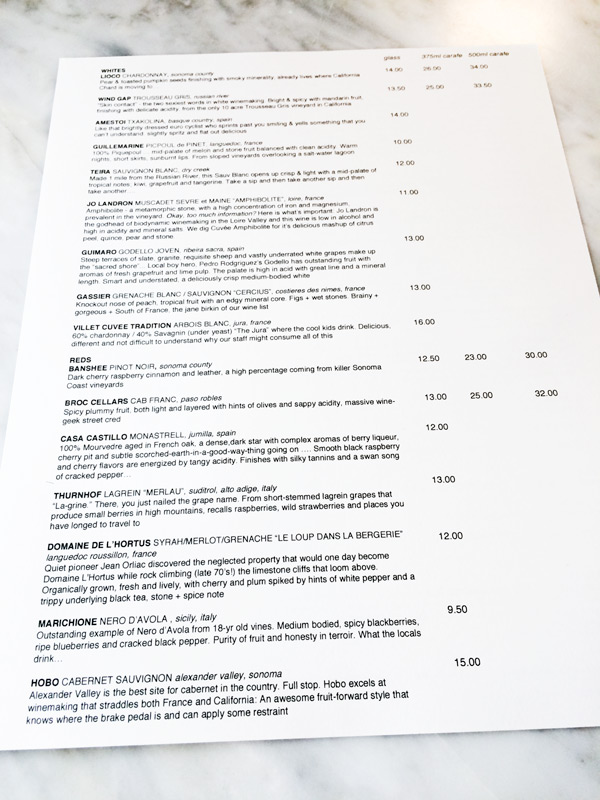 Can this wine shop be my "Cheers bar" ? :-) Where do you go to have a drink (and where everybody knows your name)?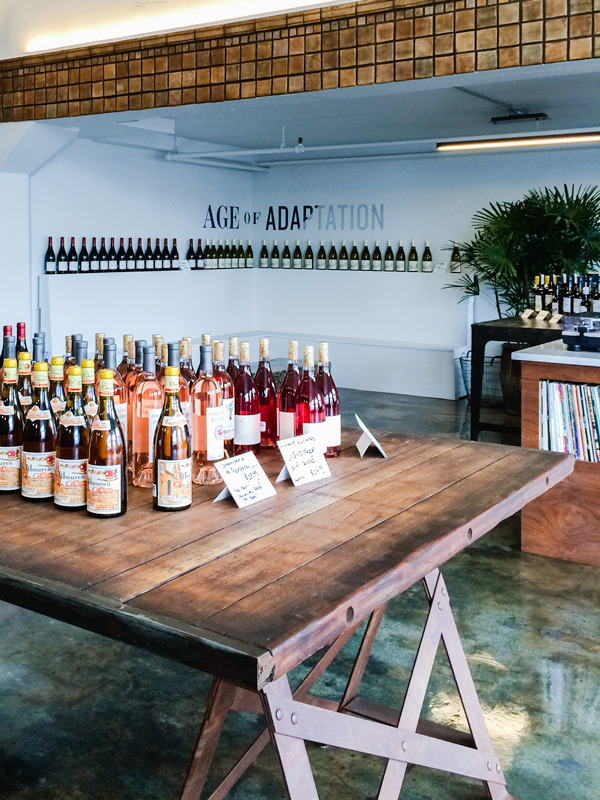 PS: This. Table. This is like a third of it. It actually used to live in Mark and April's New York apartment! This is pretty much my dream desk. Yes, with all the wine bottles on it, too.