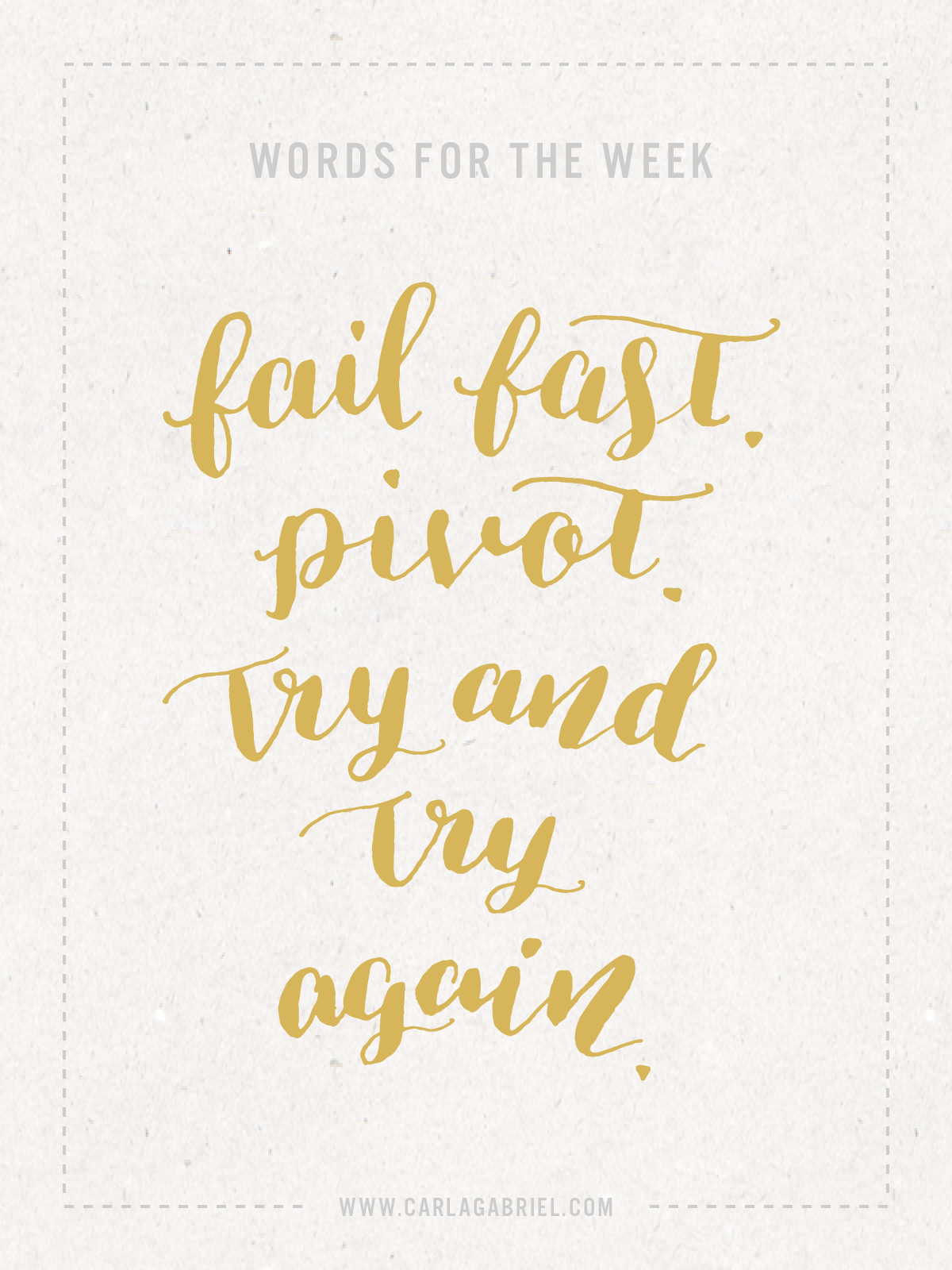 I feel a little Debbie Downer-ish writing about failure at the start of the week, but I swear there's a positive point to this.
To all of you out there trying to "start something," my words of encouragement: "Fail fast, pivot, then try and try again." Because failure is going to happen. Something won't work out the way we intended it to. Maybe we catch the wrong timing. Or the wrong people. Or the right people, but the wrong opportunity.
Don't try to avoid failure. Don't even be scared of it. Don't count how many times you've failed–count how many seconds it takes you to make the choice to do something differently. Get right back up–most often you'll be the only one responsible/available to pull yourself back up–and recalibrate. Because in my own experience, I never learned from the failing itself. I learned from figuring out what new direction I needed to take, and then seeing what happened as I went right on my way.
Hope this gives you a small dose of courage if you find the fear of failure holding you back at some point this week!